ABOUT THE TEAM
FC Nordhavn's 1st team and the most profiled team in the club. A team consisting of players who have played since the club's first game in 2017, together with new players that continues to join and strenghten the team.
The staff consists of head coach, Mads Michaelsen, who has played more than 50 games for the club, and is still an active player for the 1st team. To assist him in his duties, our Scotsman, Adam Elphinstone, helps Mads in player selection and keeping the players' fitness at the highest level. Despite his assistant role on the 1st team, Adam also manages our second team and keeps a tight connection between the two teams. Finally, Tobias Schiermacher has stepped in to assist in training sessions, and take care of all operations on matchdays off the pitch and around the team, so the players and head coach can focus 100% on the most important thing: winning the games.
| | | |
| --- | --- | --- |
| GAMES: 129 | GOALS: 337 | |
| WIN: 70 | DRAW: 22 | LOST: 40 |
| | | |
Statistics apply to all official DBU tournament matches and Danish Cup matches. The stats are updated on May 24th, 2023.
FIXTURES
30/05/23: Tårnby FF - FC Nordhavn (The Danish Cup)
03/06/23: FC Nordhavn - FC Culpa (Series 3)
13/06/23: FC Nordhavn - JIF Hakoah (Series 3)
18/06/23: FK Prespa - FC Nordhavn (Series 3)
LATEST RESULTS
27/05/23: Uganda D.C. ? - ? FC Nordhavn (Series 3)
21/05/23: Dankurd IF 0 - 3 FC Nordhavn (Series 3)
16/05/23: FC Nordhavn 4 - 1 Egedal BK (Series 3)
11/05/23: BK Heimdal 0 - 0 FC Nordhavn (Series 3)
06/05/23: FC Nordhavn 2 - 1 BK Hekla (Series 3)
04/05/23: MBFF 0 - 11 FC Nordhavn (The Danish Cup)
30/04/23: Olympiakos KBH 1 - 3 FC Nordhavn (Series 3)
27/04/23: FC Nordhavn 3 - 2 BK Olympia 1921 (Series 3)
23/04/23: Sporting 43 1 - 1 FC Nordhavn (Series 3)
18/04/23: FC Nordhavn 2 - 1 Amandas Sønner (Series 3)
10/04/23: Copenhagen Calcio 1 - 5 FC Nordhavn (Series 3)
SQUAD OF 2023
Head Coach: Mads Michaelsen
Assistant Coach: Adam Elphinstone
Assistant Coach: Tobias Schiermacher
PLAYERS
1. Marcus Larsen
3. Tobias Schou
4. Mads Michaelsen
5. Oliver Strunck
6. Oskar Leisner
7. Markus Rygaard
8. Adam Mansa
10. Jayson Rasmussen
11. Usumani Kamba
15. Marios Frandsen
17. Issa Ali
19. Carl Bygum
21. Holger Seifert
26. Tobias Schiermacher
27. Magnus Brønd
29. Adam Elphinstone
30. Tonko Bacelic
32. David Krasnik
47. Rasmus Due
73. Victor Bejenaru
94. Ylber Lika
HISTORICAL TEAM PHOTOS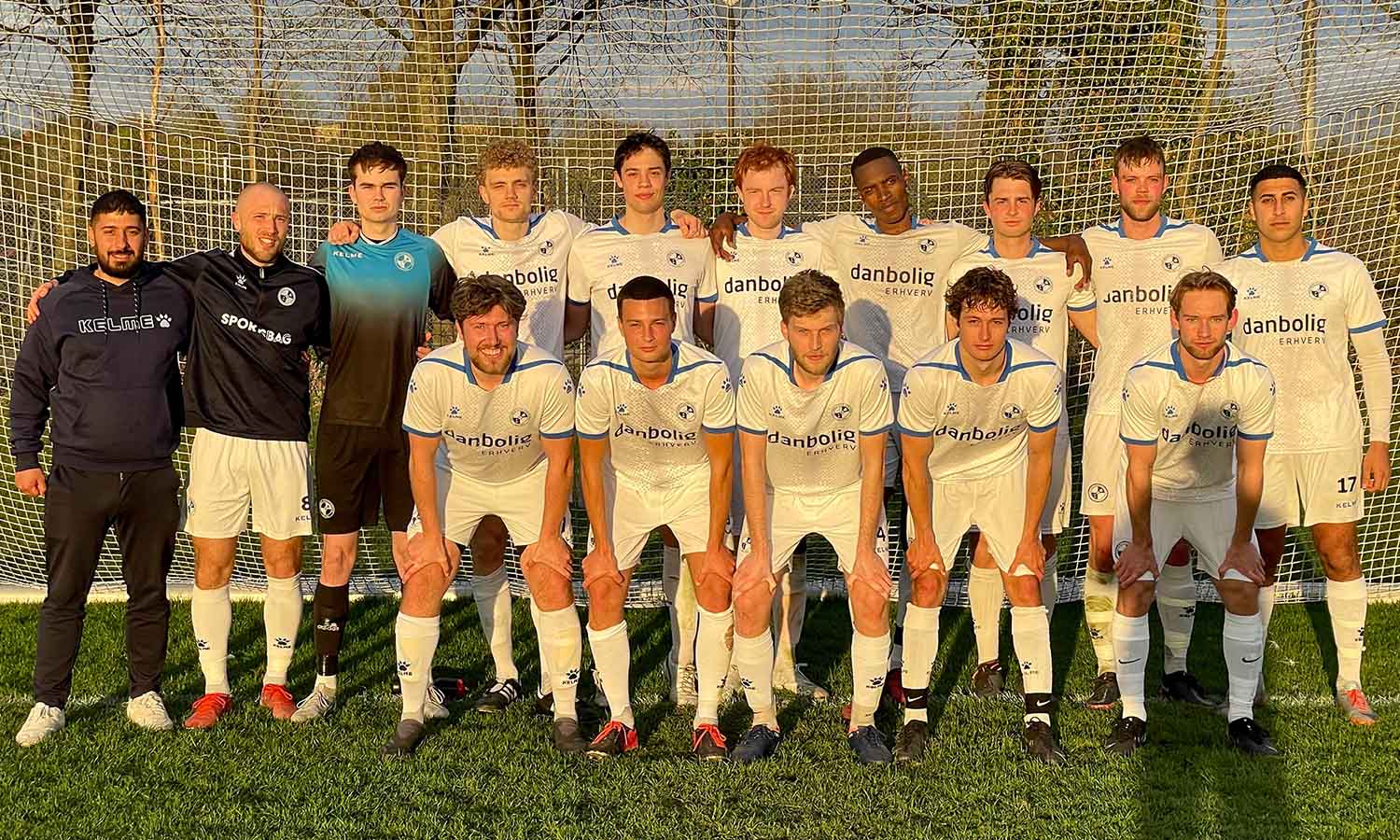 23rd of April, 2022
7-2 win in Emdrupparken while celebrating the club's 5 years anniversary. Unfortunately, it was also a season of great dissapointment, as we for the first time ever was relegated back to Series 3.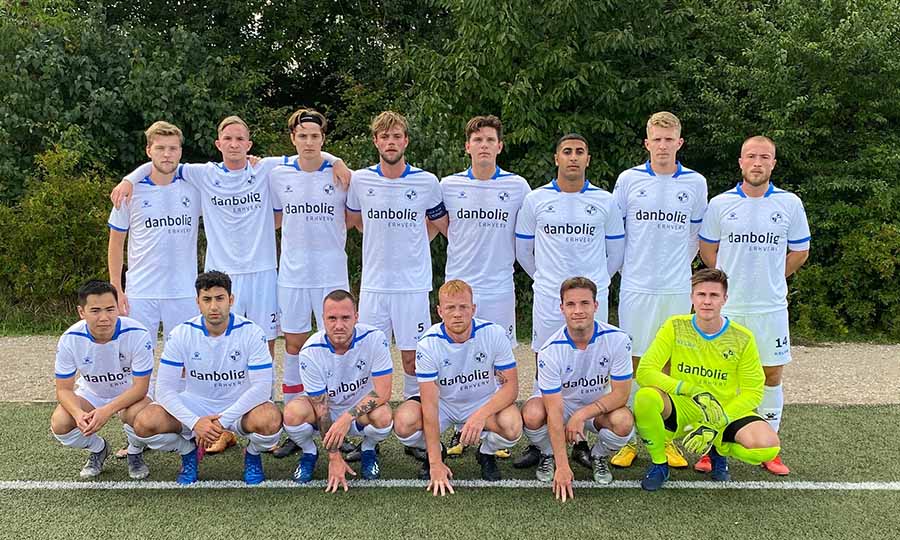 5th of September, 2020
Match in Serie 2 in a season where, for the first time, it did not result in promotion. In addition to Adam Mansa's first official match, this was also the first match with Danbolig Erhverv as sponsor. The match ended 0-0.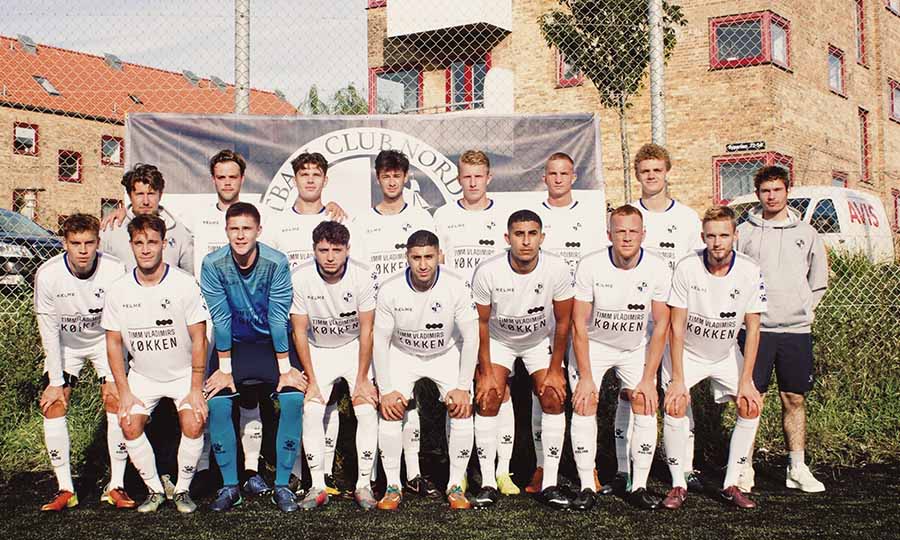 22nd of September, 2019
A home match against BK Hekla that offered much more than just a 2-1 victory, as in collaboration with Timm Vladimirs Køkken, a barbecue and beer was arranged for family and friends at the same time as the match.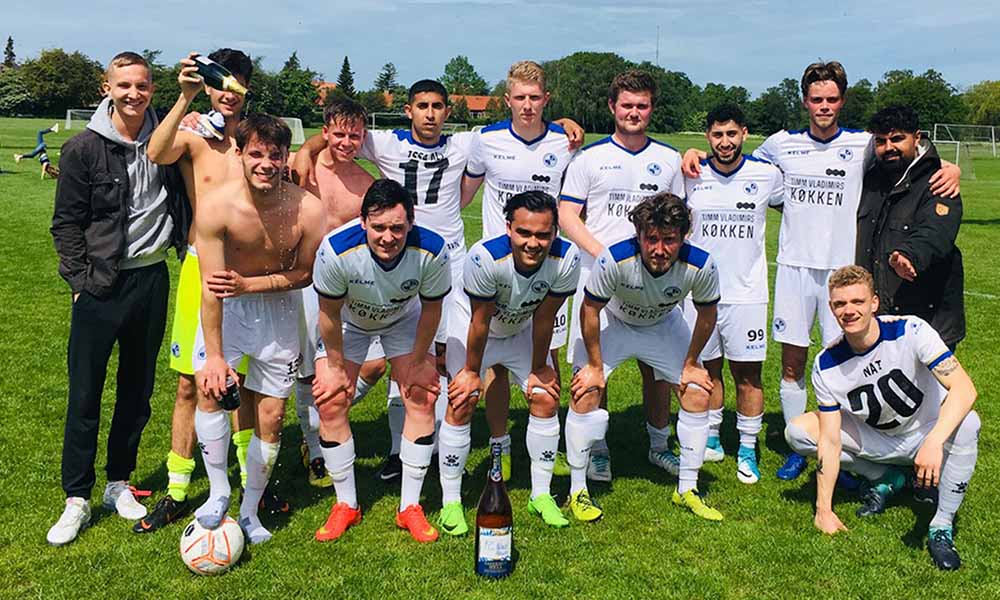 2nd of June, 2019
Already four games before the end of the season, the 1st Team could celebrate another promotion - this time to Series 3. The game was played on Rådvadsvej in extreme sunshine against NV FK Herman and was won by 6-0.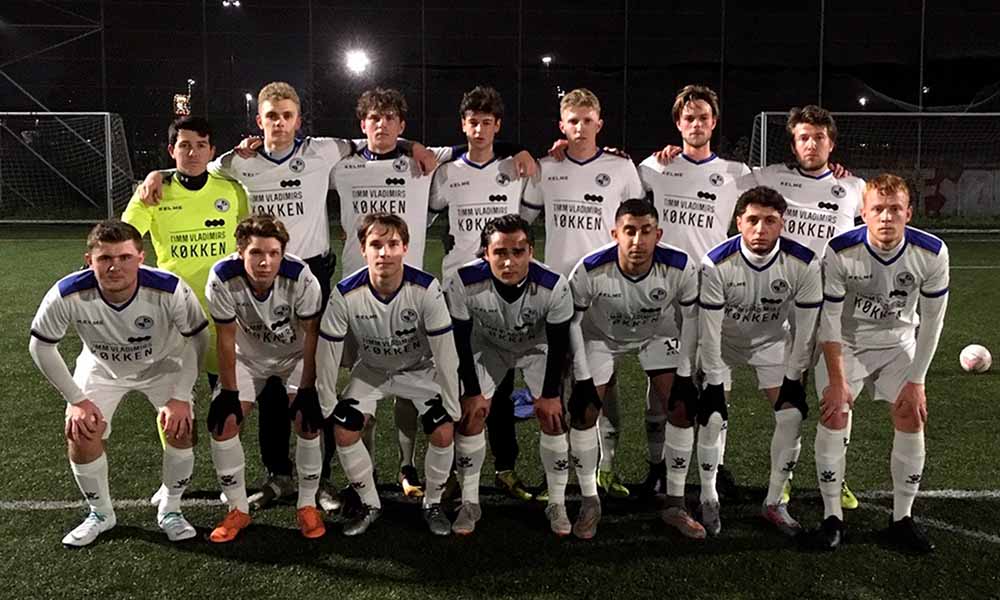 1st of November, 2018
Team photo from a late evening match in Ryparken Idrætsanlæg against B. 1960. The team played in a new home jersey with Timm Vladimirs Køkken as sponsor. The match ended with a 2-0 defeat.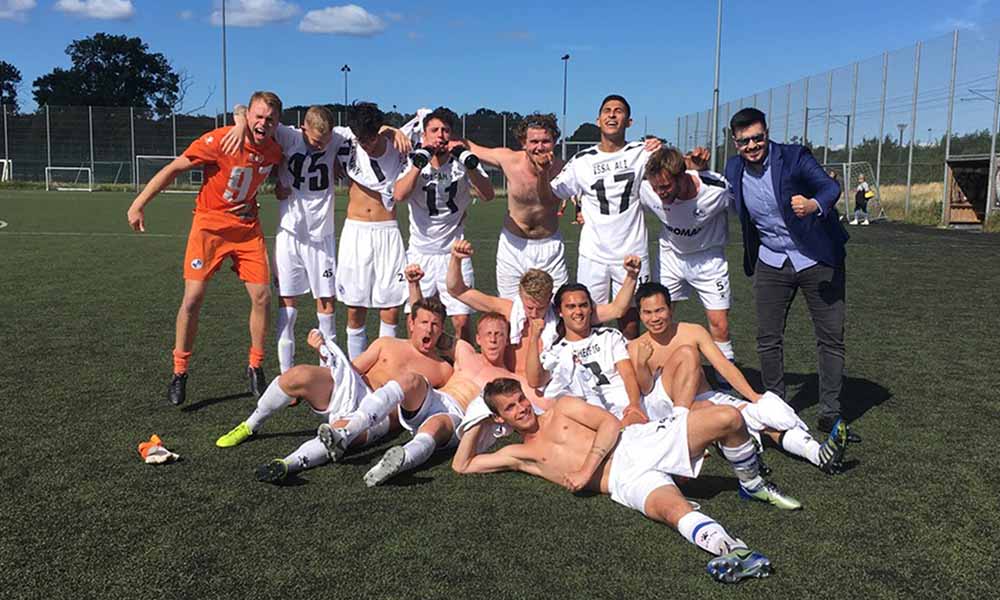 23rd of June, 2018
The 1st Team plays the last game of the season against Egedal BK, where a win or a draw could secure the club's first promotion. The match ended 2-2 and the team were promoted to Series 4.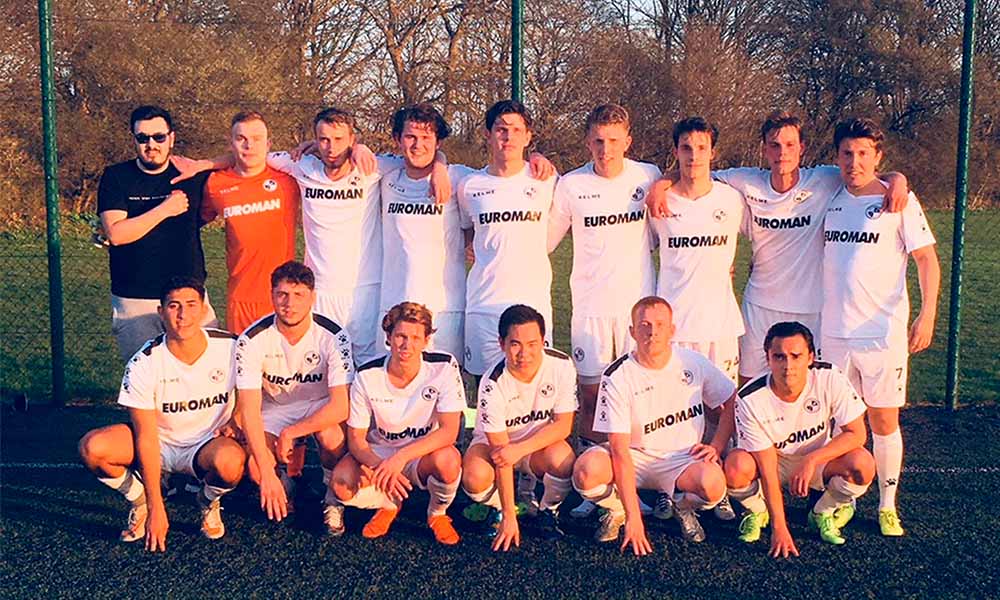 19th of April, 2018
Sensational victory in the Danish Cup, where our Men's 1st Team from Series 5 met Vigerslev BK from Series 1. We won the match 3 - 2 in a mathc that were live-streamed on DBU's website. See highlights from the match here: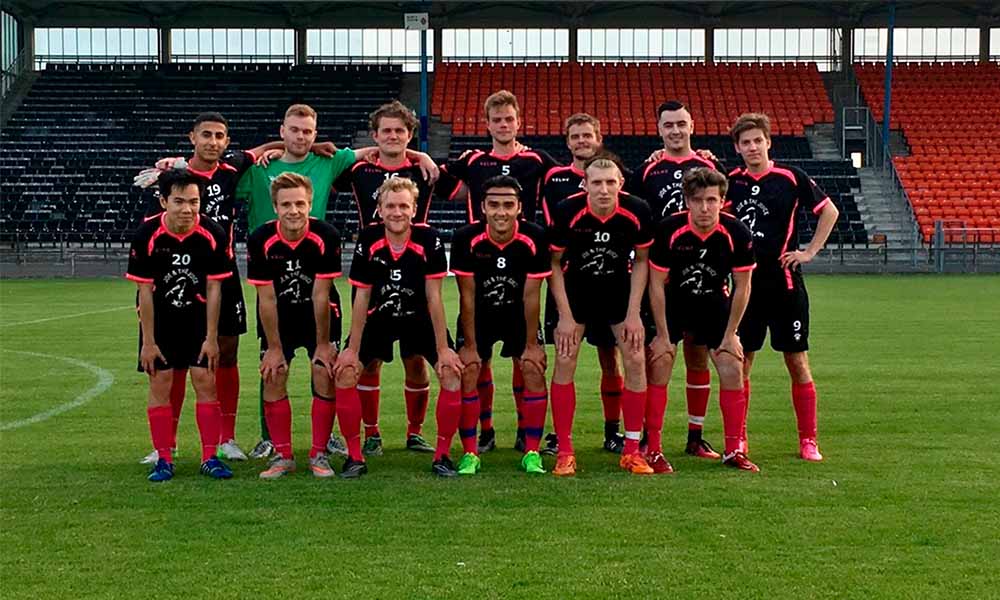 20th of June, 2017
The club's first match ever. It was a friendly match against the Greenland national football team. We lost the match 1 - 4. Worth noting is that 7 out of the 13 players are still active players in the club.